Submarine cable resources
Jump to navigation
Jump to search
The printable version is no longer supported and may have rendering errors. Please update your browser bookmarks and please use the default browser print function instead.
cablemap.info
It's tough to come by good information for submarine cables in digital form. All the international carriers I know of have their branded posters with their cables featuring more prominently. Recently I came by a map created by Greg Mahlknecht which would have been a great help when shopping for connectivity in Asia back in the day.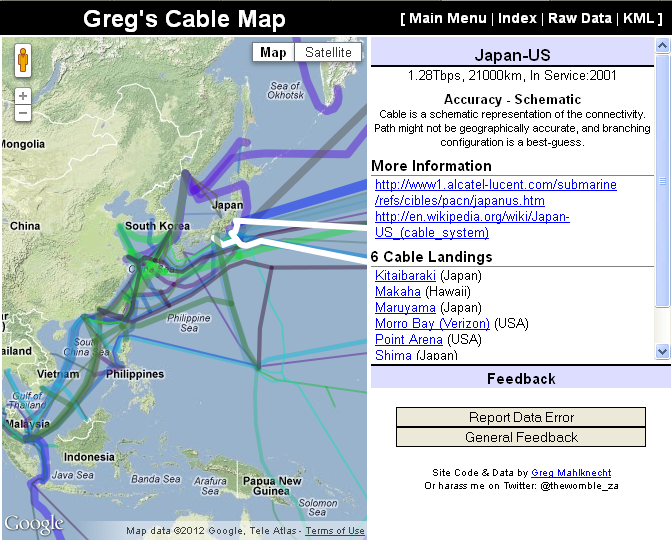 wikipedia
There are quite a few of the international submarine cables articles on wikipedia.